The DigiDemo project aims at creating demonstrators for teaching engineering students to design, develop and commercialise connected products.
Thus the DigiDemo took an innovative approach when defining its Corporate Identity and directly associated these students via a Student Logo Competition. Five interesting CI suggestions have been submitted, and the Winner is: Astrid Skovsgaard Bjerg from our partner Professionshøjskolen UCN. Congratulations.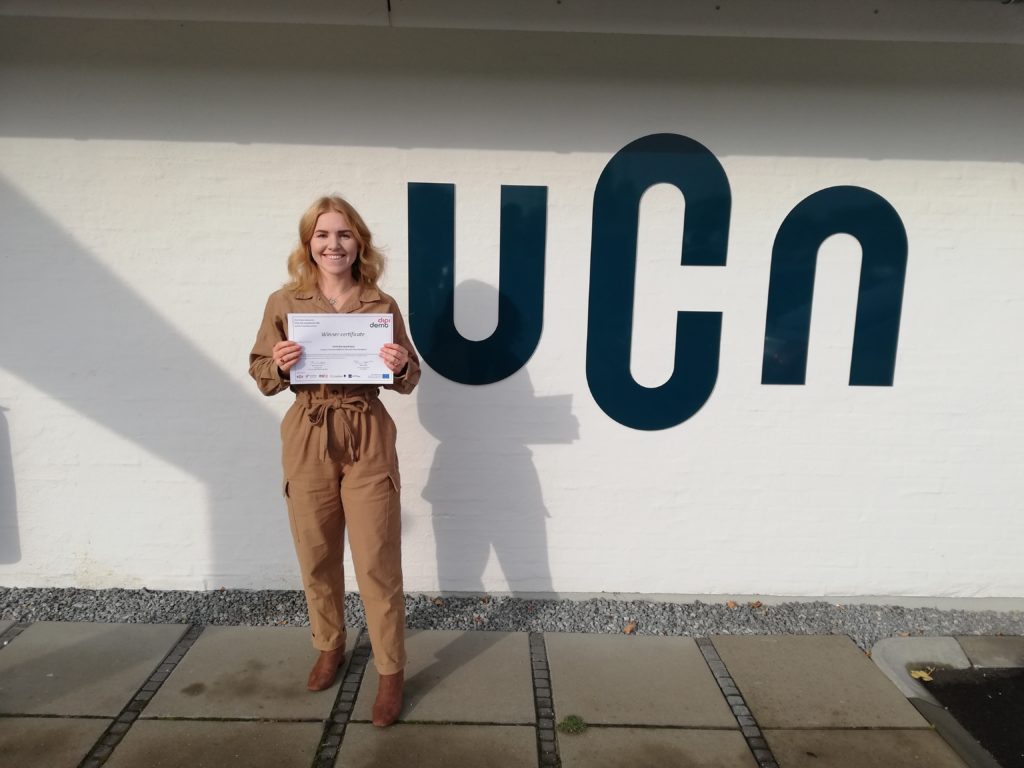 Thank you too to Maxence LAMAZE and Jérémie Bruneau from ESTA School, and to Filip Smalec and Niclas Strømgård Bak from Professionshøjskolen UCN for their suggestions.