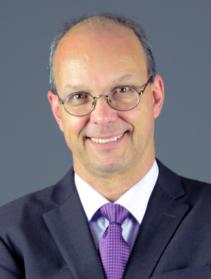 Interview with Thomas Röhr, International Director and DigiDemo coordinator at ESTA Belfort, France
In 1986, some big companies around Belfort/France established ESTA Belfort, – a private school, which main purpose was – and still is – to educate sales engineers, or to graduate students with both technical as well as commercial skills.
The companies were looking for employees who were able to sell their highly technological products on international markets. As they couldn't find the right profiles in French higher education institutions, they decided to create their own school and to build up a sales engineering degree including technology, sales marketing & marketing, and management elements with a strong focus on internationalisation, and all in one study program. And the ease with which students find a job after graduation, in France and abroad, is the best proof of this still unique study programme, Thomas Röhr explains.
Study programmes must continuously adapt to market evolutions. The DigiDemo project is a mean to develop new interactive technological teaching content to catalyse the education of the companies' future employees.
With the DigiDemo demonstrators we evolve our technical teaching and teach skills that are similar to those, students need when they are selling connected products and need to understand all of its technological aspects in their negotiation with the customer.
Thomas Röhr precises: We discovered that only few local companies were working on connected products that could be used for teaching. And he continues: It was difficult to get companies involved in DigiDemo as direct project partners. The local industry's focus still lays on high tech products in the transport and energy sectors, and connected products in these domains are not what we were looking for as demonstrators.
However, these suppliers of energy and transportation companies are well aware of the importance of developing connected products, as well as of integrating connected products in a connected production. In consequence, they are very keen on recruiting students who dispose of necessary skills and are able to understand functioning and added-value of such products .
In that transition towards Industry 4.0, Thomas Röhr explains the students' hands on-experiences in the companies:
DigiDemo demonstrators have been used with our third- and fourth-year students. Sutdents worked in groups and had to develop the demonstrators under supervision of ESTA teachers. They had to apply and combine different skills learned in the previous study years, and to acquire additional ones. This was also an opportunity to bring students from the Industry 4.0 and the Digital Transformation specialisations together in one mission. So, they mutually learned from each other and enhanced their understanding of the "other" specialisation.
To further create a close-to-reality situation, working on the DigiDemo demonstrators had been combined with the Project Management lecture; students had to develop and apply, e.g., planning, risk management, team organisation, kick-off- and progress meetings…
While some of the students take their new skills abroad, others will join regional companies as employees and let them benefit from these enhanced skills about connected products. Mission from the founders accomplished.